Looking for an alternative to salesforce excel connector?
incl. expert's advice for effective data management and strategy
Last modified by Ben Ford, on 24/Feb/2023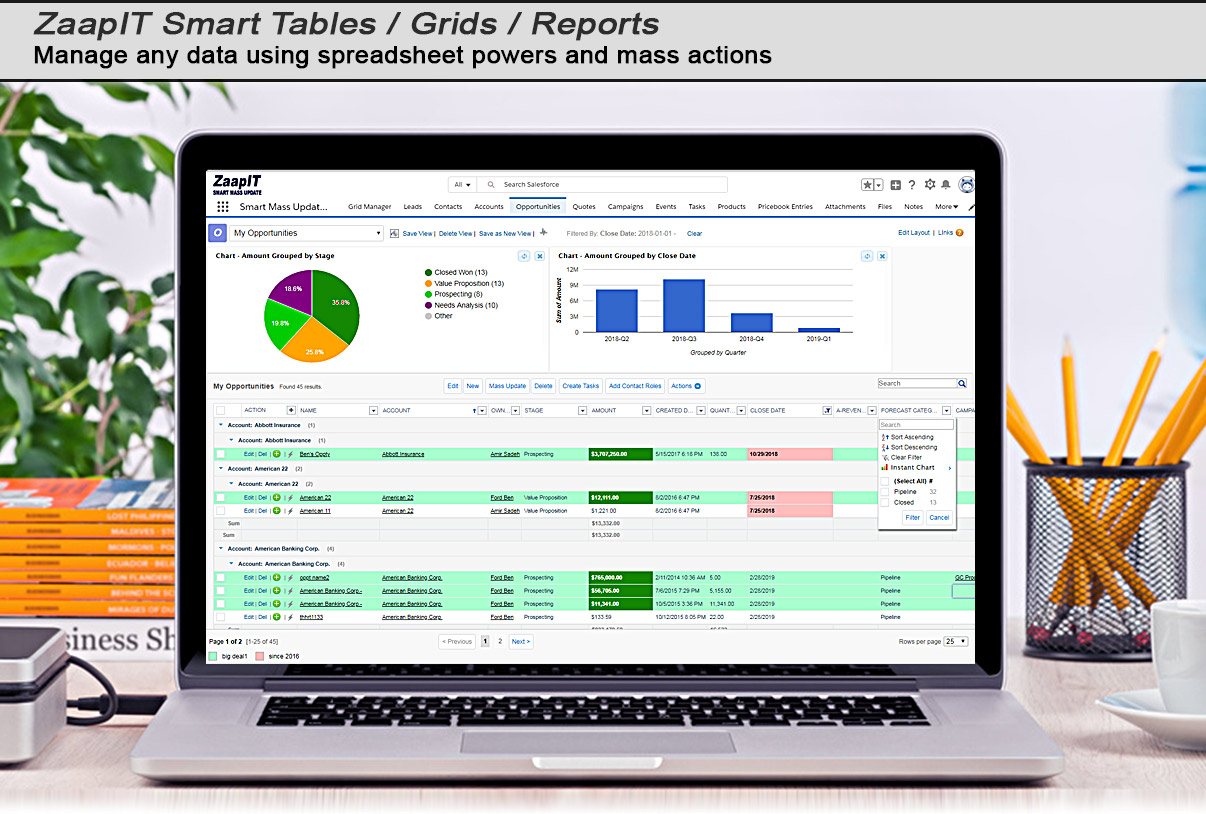 So, you woke up one day and found that the legacy excel to salesforce connector is not working. Well, the Excel connector is not supported anymore and it is not available any more. Salesforce on the other hand will only allow you to update up to 200 rows per shot with limited options.
So let me guess, you tried searching for an alternative solution and you landed on this page, well you came to the right place. We, the team at ZaapIT has built a great tool for you, that will enable you to manage any kind of data, and for any number of records through an excel like experience inside your Salesforce.
As you already guess the the alternative to the excel connector is to use ZaapIT's tools instead. The app that we offer comes with a wide variety of mass actions that will allow you to mass manage your data with ease and with any number of records.
Bulk Update and create records
The tool will allow you to run bulk update / create on any number of records without exporting any data out and while using the user's permissions, validation rules, flows and triggers.
The tool will also allow you to apply a format/country/phone format in bulk to any number of records
Bulk Edit records
The tool will allow you to preform mass inline edits for any type of object /field with different record types, this includes find and replace, calculate function, click to copy and more, the app will always use the user's permissions, validation rules, flows and triggers when it shows / update data to the users.
Export / Import
The tool has a built-in option that will allow you to export and import
records
directly from and into your
salesforce
, the import has a built in dedupe option that prevents the creation of duplicates.
Bulk Convert / Other actions and custom buttons
In addition to the above, the tool also comes with other kind of bulk action and it will allow you to create custom buttons / actions, check guides tab for more information about that.